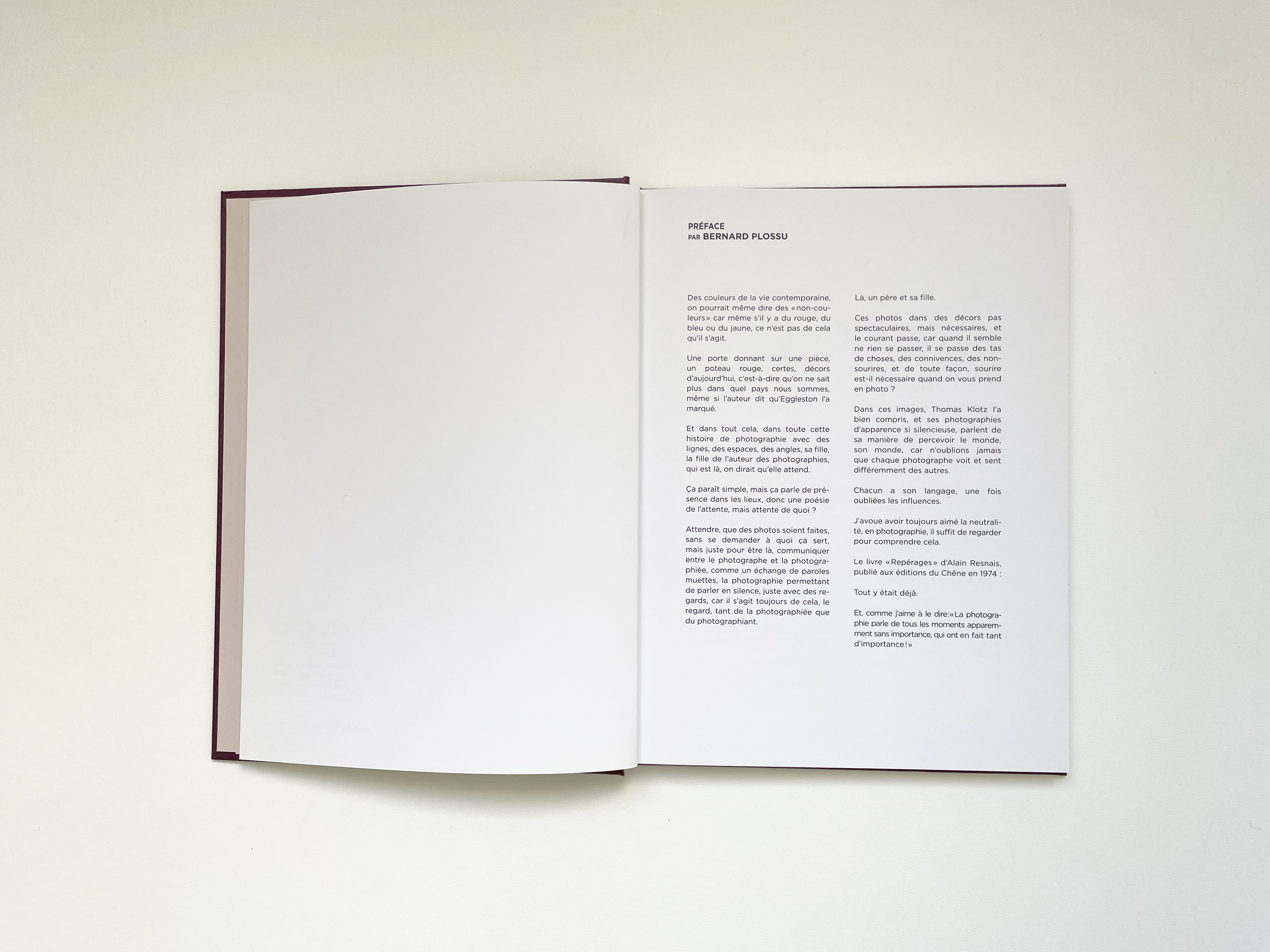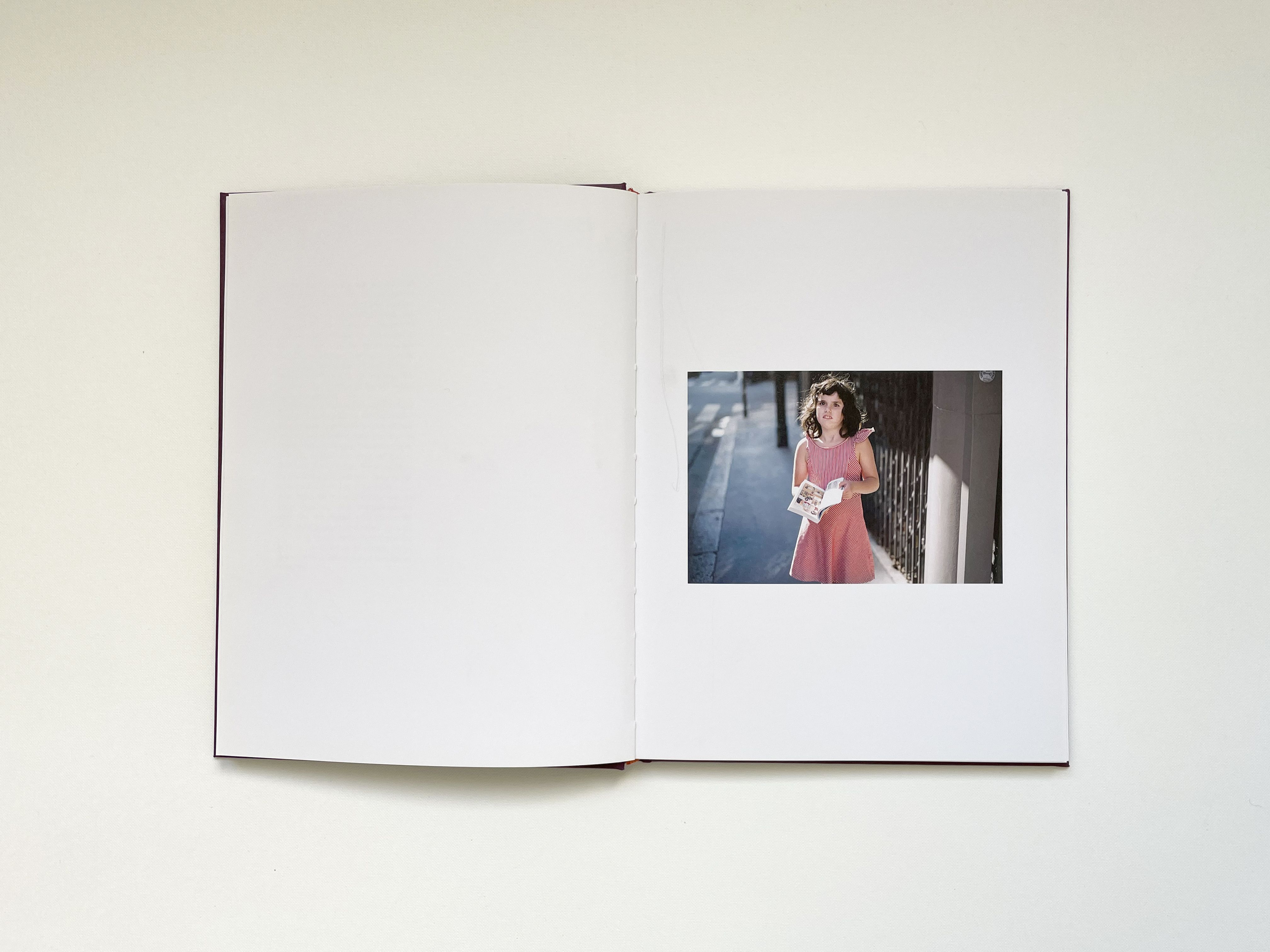 First edition
18 x 24 cm
Hardcover
116 pages
62 images
French - English
Editorial direction : Caroline de greef
Design : EYD
January 2021
ISBN 978-2-490740-04-8
EVE, LA MONTAGNE ET LA JEUNE FILLE
Thomas Klotz

Texts by Sophie Letourneur et Berard Plossu

Thomas Klotz recalls childhood and the anxieties that come with it, by referencing his twelve-year-old daughter, Eve. Devoid of narrative dimension, this implicit portrait takes shape through anonymous images, "punctuation exercises," where walls, volumes, materials, voids colors and shadows are all surfaces of projection as a silent inventory.
In counterpoint, the full-length photograph of the young girl, with her eyes pointed at her father / the objective, marks a frontal return to the human figure in the artist's work, which still tends toward a sort of pictorial abstraction. This portrait combines a certain number of visual reminiscences, incarnating childhood, resurgence of the floral motif and of the color yellow, golden, which, from a certain, metaphorical point of view, refers to the ephemeral character of nature and, by extension, to this transitory age "Nature's first green is gold, Her hardest hue to hold. Her early leaf's a flower; But only so an hour.". Thomas Klotz shows "secret passages," and "ghosts", and finds coherence in these mysterious affinities, these underground connections, which are in fact specific to his daughter's world.
Special edition
Print Edition also available with signed C-Type print.
40 special edition comprises a first edition book with one of 2 prints signed and numbered housed together in a handmade slipcase.
C-Type print: 18 x 24 cm
Baryta Hahnemühle 315g
Bio
Thomas Klotz lives and works in Paris.Fascinated by American colorists, he stood out with a first book
Northscape
published by Eyd in 2019, an urgent and pictorialist pilgrimage in north of France, while his father was dying. His second book,
Eve, la montage et la jeune fille
, is a tale about fragility and anxieties of a young girl. In this whole story of photographs with lines, spaces, angles - her daughter, the daughter of the author of the photographs, who is there, looking like she is waiting. It seems simple, but it speaks of presence in the places, therefore a poetry of expectation
Exhibitions
- Justice, Galerie Clémentine de la Féronnière, Paris
- I'll never be young again, Galerie Galerie Nathalie Obadia, Paris
- Northscape, Galerie Eva Meyer, Paris