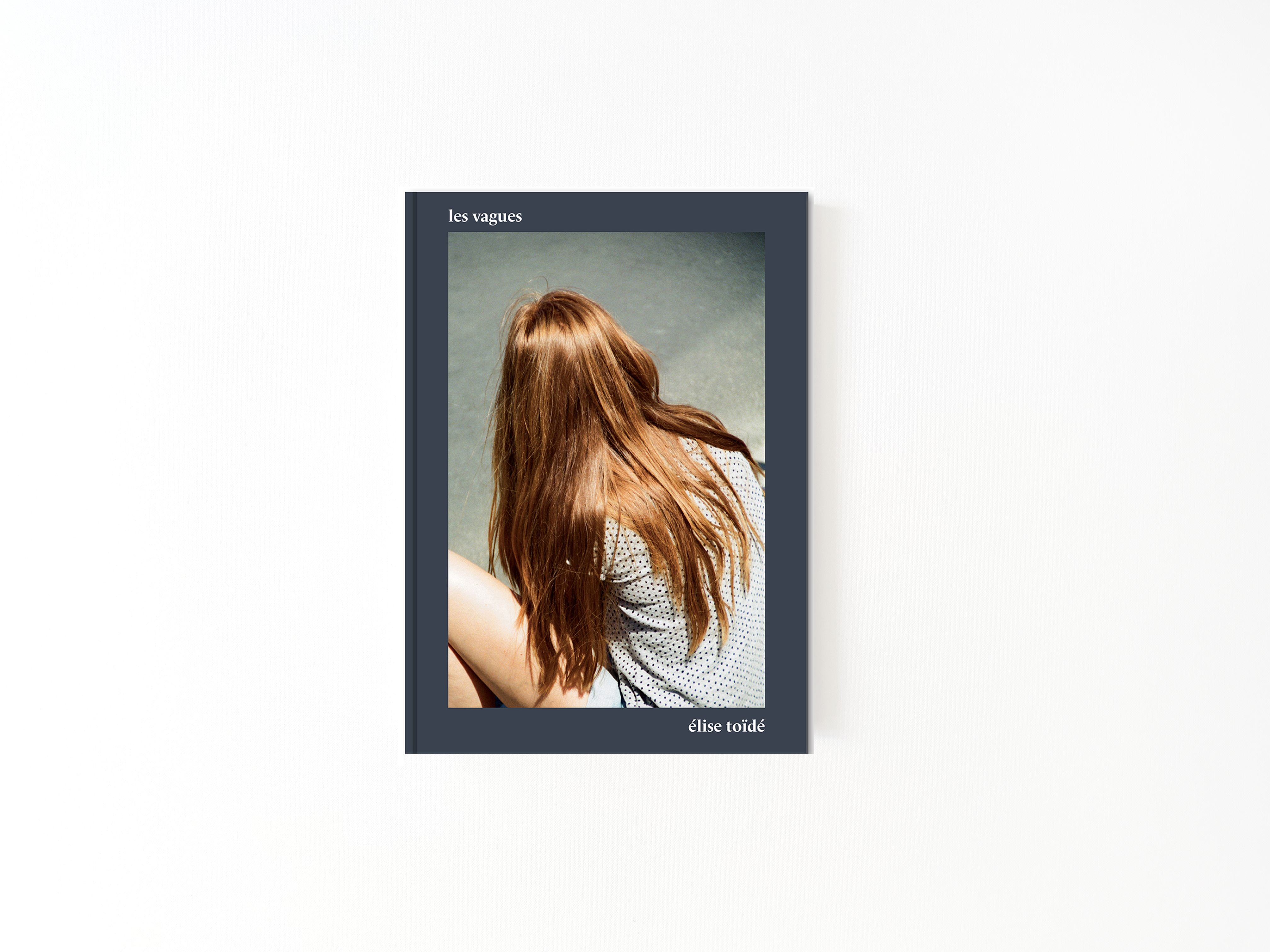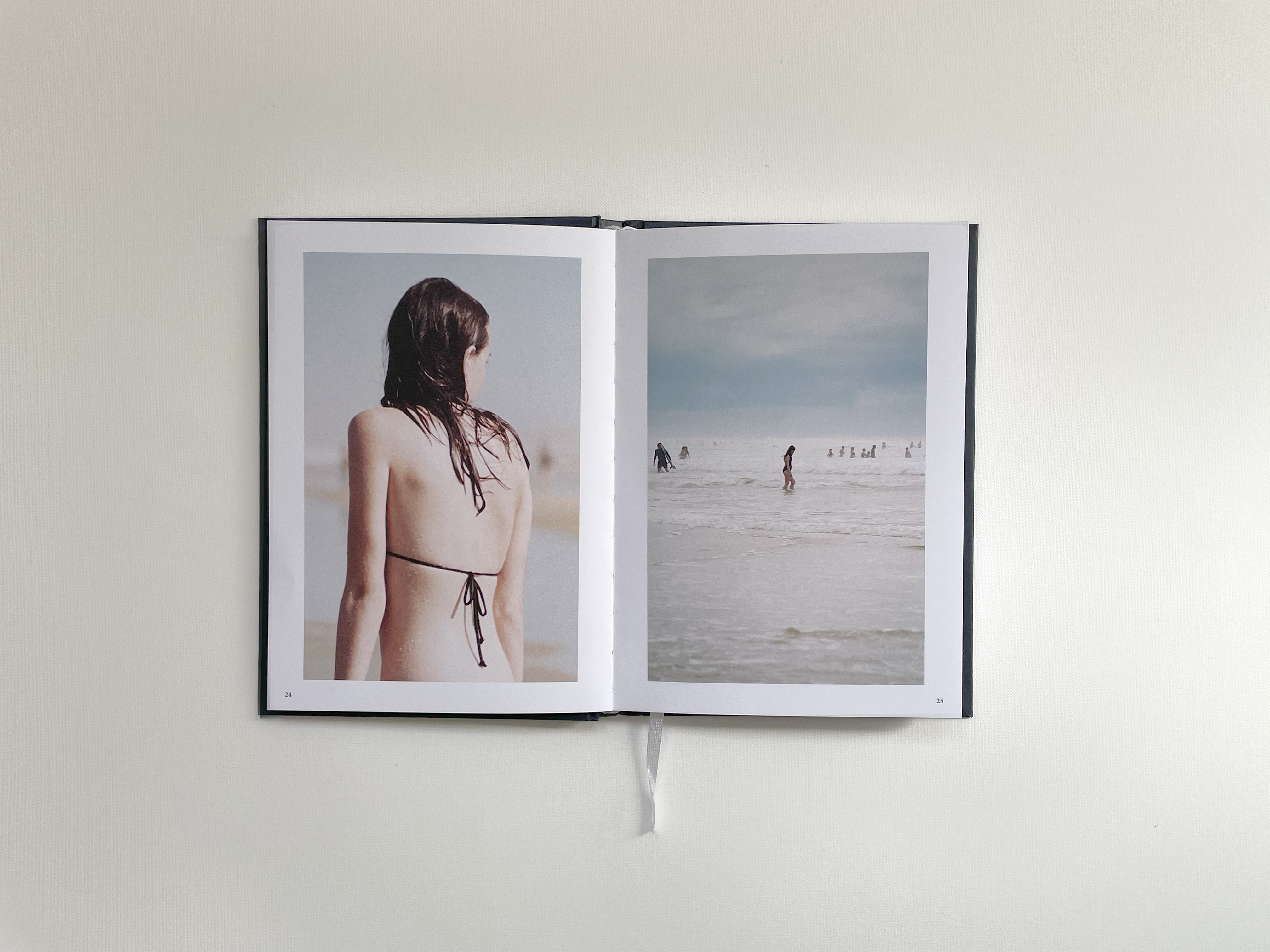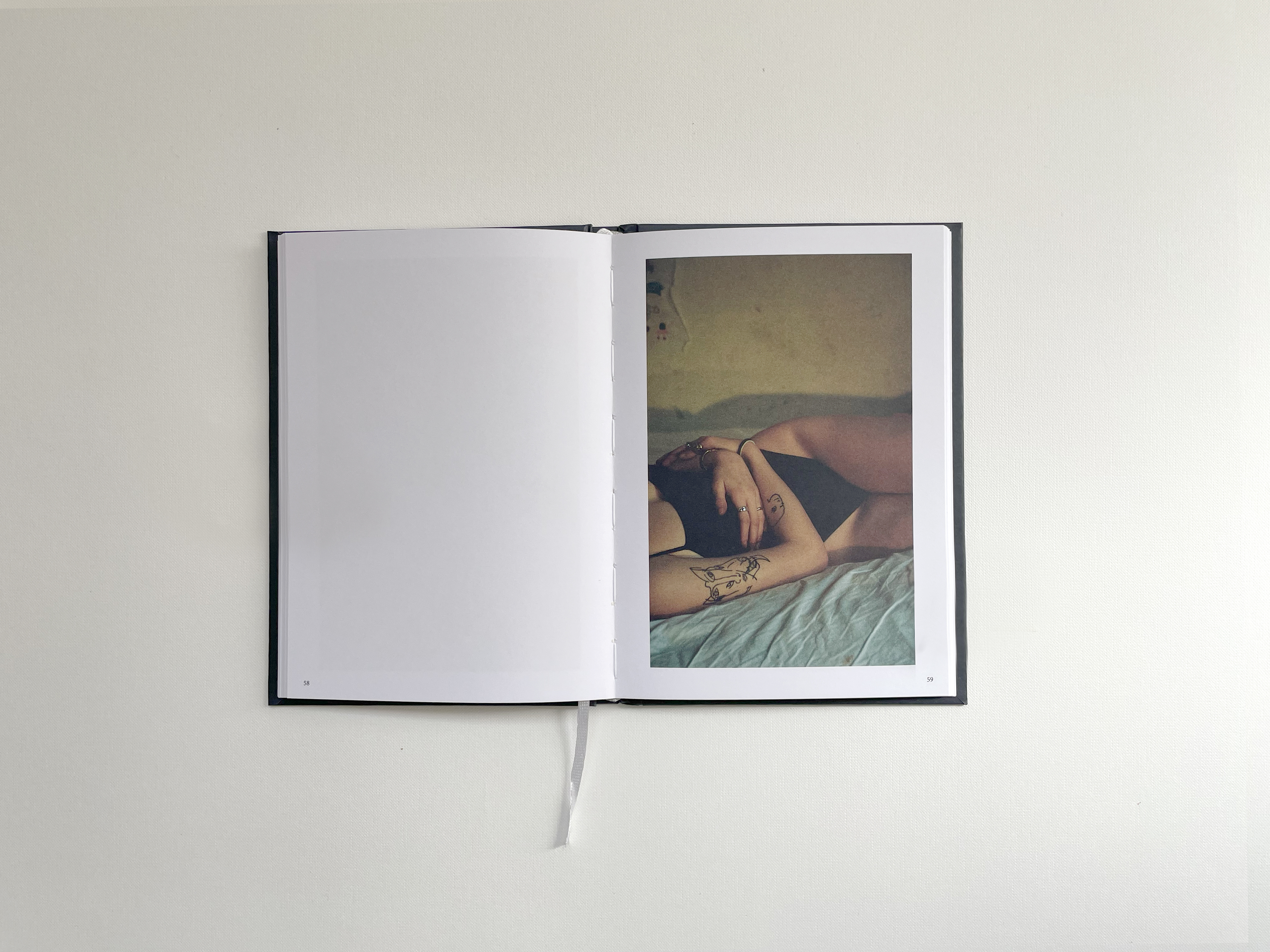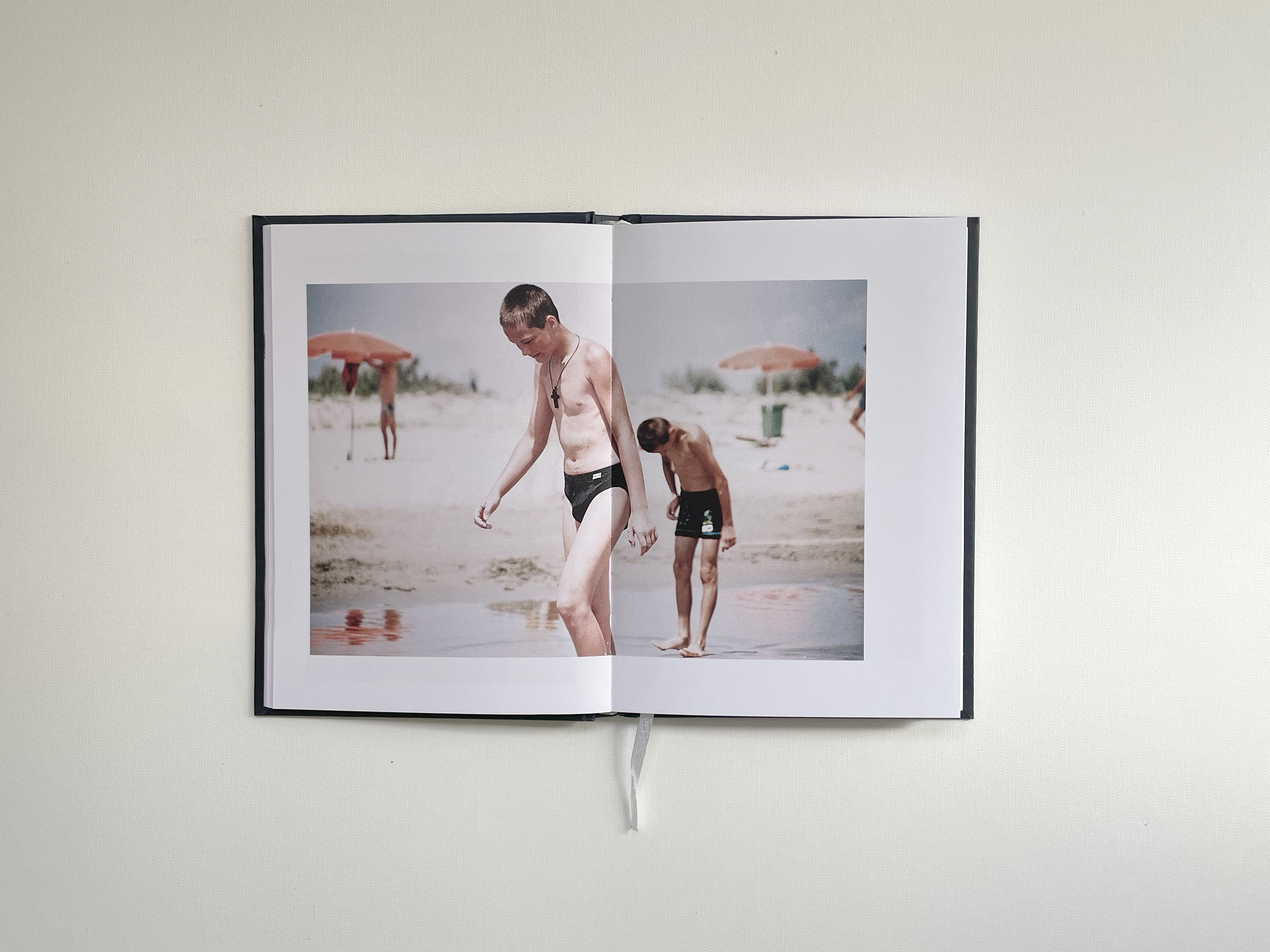 First edition
14 x 19,5 cm
Hardcover
112 pages
60 images
Editorial direction : Caroline de greef
Design : EYD
May 2022
ISBN 978-2-490740-06-2
LES VAGUES
Élise Toïdé

Preface by Ange Leccia

Elise Toïdé's photography deals with the passing of time with lyricism, melancholy and sensitivity. Fragmented in their intimacy, the characters constantly reclaim an original unity through space and more particularly nature. Thus, her portraits, both moving and bucolic, unanimous and personal, they reveal a secret within, like a key allowing the viewer to decipher their own emotions.
At the intersection of reality and fiction, her work deals with notions of memory and transition, particularly around adolescence and nature, central themes of her work. With the long-running project Les vagues, Toïdé is pursuing her romantic intuition capturing this world filled with a feeling of inadequacy mixed with a certain strength.
She manages to capture the absences, the games, the boredom of these young souls. Indeed the photographs of Toïdé help us to underline the role of photography as a means to retrace experiences, to redefine identity in the form of personal, autobiographical narration and inner conversation. Thus recognizing that there is a need for a new paradigm of subjectivity, the photographer decides to focus her work on those kids and the space they develop in. She crystallizes this generation in a fragile balance between the vestiges of childhood and the promises of adulthood.
Edition spéciale


Print Edition also available with signed C-Type print.
50 special edition comprises a first edition book with one print signed and numbered by Elise Toïdé.
C-Type print: 13 x 18,5 cm
Print Baryta Hahnemühle 315g
Bio
Elise Toïdé's work deploys poetic and collaborative spaces, she attaches as much to the intimate as to the public by confronting it with emotions and memories that move it, increase it, lose it or reinvent it. These images leave an almost unlimited freedom like fragments that can be moved, cut, mounted, substituted for each other.
Here, what makes the story is precisely what is not in the image, what the spectator will add to it, will imagine. In the isolated photos of Elise Toïdé the narrative is therefore only potential.
Les vagues is the first tome of Trilogie initiated by Eyd and inspired by Elise Toïdé. This project brings together three concomitant series exploring both the fragility of living beings and their resilience in a hostile world.
Exhibitions
2022
Coco. Marjorie Gosset, Anne Loubet, Elise Toïdé. Paris.
2019
Eyd Paris. Il fera longtemps clair ce soir. Paris.
2016
Haute à Porter. Hasselt.
2014
Wanderlust. Manifesto. Paris.
2012
Face Up. David Armstrong, Elise Toïdé, Romina Shama. Majestic Hôtel, Cannes. First edition